The Clinic
Wagner Family Chiropractic, SC is a chiropractic clinic in Appleton, Wisconsin that has a team of doctors. Husband and wife, Dr. Jody and Dr. Mike Wagner, and associate Dr. Megan..  The doctors predominately use the Gonstead technique of chiropractic.  They also have training in activator, flexion/distraction, Palmer diversified, rehabilitation, and nutrition as well as many other techniques. The purpose of Wagner Family Chiropractic SC is to promote and maintain health in all our patients, young and old.

Our Goal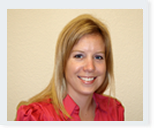 Dr. Jody
"Our goal at Wagner Family Chiropractic is to help children and families maintain true health. I take pride in helping families obtain health and wellness. I would like the opportunity to help your family."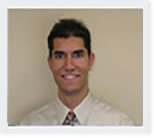 Dr. Mike
"Our goal at Wagner Family Chiropractic is to treat each patient as we expect to be treated when we visit our doctor. We want each patient to be comfortable in our office and have complete trust that we will help them return to health. I am always more than happy to spend extra time with complex cases."

Dr. Megan
"Our goal at Wagner Family Chiropractic is take the time with every patient to treat them properly. This includes providing patients with a good diagnosis and treatment plan to provide them a speedy return to their normal activities."
Office Hours
Monday 8:00-6:00
Tuesday 8:00-6:00
Wednesday 8:00-4:00
Thursday 8:00-6:00
Friday 8:00-4:00
Daily hours are often longer than listed
Weekend Emergencies