Welcome!
Wagner Family Chiropractic is located at N110 Brux Rd in Darboy

Daily time slots reserved for new patients

Convenient Evening hours

Treatment of Worker's Compensation and Personal Injury Cases                   

 Participating Providers for Network Health Plan HMO/POS/NE, United HealthCare, Anthem BC/BS, HSM/WEA, Arise, Multiplan, Molina, HealthEOS, Humana, PHCS, IHG, WPS, Cigna, Aetna, HPS, Medicare, Medicaid, CommonGround Healthcare/Aurora, and accepting most other insurances.

Call for an appointment today...
Great Care is closer than you think
Our mission at Wagner Family Chiropractic SC is is to treat each patient with the highest quality of care possible. That is why we schedule generous time slots for each visit. We really focus one on one with each individual patient. An extensive exam means a proper diagnosis the first time. Then each patient is given a specific plan to restore them to health. This may include adjusting, posture/ergonomic changes, active therapy (physiotherapy), passive modalities (ultrasound and electrical stimulation), nutrition, and other procedures. We want each patient to experience the Wagner Family Chiropractic difference.
We have two doctors on staff to help all your families needs. We see work related injuries, sports injuries, pediatric conditions, geriatrics issues, and many other related concerns. We treat not only spinal related health concerns, but also extremity, organic, and wellness related issues.
We are located in Darboy on the SE side of Appleton. Our location is easily accessible from 41/441 on the Calumet/KK exit. Our location has ample parking and easy-in easy-out.
Spinal Tips and Frequently Asked Questions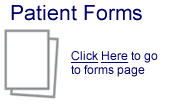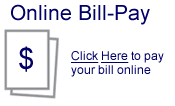 Winter 2019

Dr Megan has been part of our team since March. She has enjoyed meeting a lot of new people. Dr Megan has 17 years experience and has worked extnesively with patients of all ages.
Call today to schedule with Dr. Megan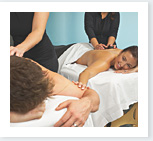 Winter 2019

Spring is right around the corner. Call today to schedule your massage to help you recover from the winter blues.